Other than CCTV we offer many other security ideas that will aid you in securing your loved ones and belongings. Raaj is very handy and is able to assist with installing not only CCTV but also parking bollards to putting up a shelf, no job is too small.
---
Parking Bollards – Securing your Vehicle on your Property
Parking bollards available as telescopic or folding posts, which provide periodic access to driveways, private roads and car park spaces.
---
Telescopic parking poles and bollards enable you to take control of your private bay in a car park, and ensure that the parking space is available when it is required. A telescopic bollard will be flush in the ground when lowered, whereas a fold down bollard lays on the ground. This means that you must consider the ground clearance beneath your vehicle to ensure you can safely drive over it if you choose a fold down bollard.
---
Parking posts are designed to prevent unauthorised vehicles parking in your designated private car parking space at home, or at a business.
---
Smart Living Alarms
---
Introducing Smart Living
---
Yale Smart Living is Yale's range of home security devices that helps you protect, monitor and control your home, anywhere at any time, via your smartphone or tablet. Smart Living brings convenience and peace-of-mind freeing you up to enjoy the things that really matter.
Yale Smart Home Alarm Benefits
An Alarm to Suit any Home
A comprehensive range that allows you to expand your system with up to 20 additional accessories, Yale gives you the flexibility to find the right home alarm system for your property.
App Controlled
Download the Yale Home App for complete peace of mind and knowledge that your home is secure. You can check in on your home from anywhere, at anytime via the App, and receive alerts and notifications if the alarm is triggered.
Peace of Mind
Peace of mind that you can part-alarm your alarm, covering just the downstairs of the house as you switch off the lamps and go to bed at night.
Putting you in Control
---
Whether you're away on holiday, or simply leaving the house for the day, with a Yale Smart Home Alarm you can arm, disarm, configure and control your system, all from your smartphone or tablet.
---
Surveillance Monitors – ideal for placing next to your DVR
Winter offer £60 – Place your orders quickly
This monitor is great to place near your TV or out of sight near the DVR – Has SOUND!
---
Smart Security for Your Home The ring
Get instant alerts when visitors press your Doorbell or
trigger the built-in motion sensors. Then use the free Ring APP to see, hear and speak to your guests from your smartphone, tablet or PC.
---
Answer Your Door From Anywhere- With the ring Door bell
Contact us for a Quote to install the Ring Camera
---
Meet Our Smallest Dome Camera Hikvision 2 Mega-pixel Micro Analogue Turret Camera
This is a compact sized Camera for when you don't want anyone knowing you have CCTV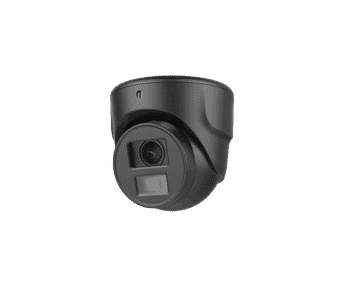 ---
Sash Jammers – Added Security for Doors and Windows
Sash Jammers are ideal for providing extra security. These window and door locks are visible and act as a deterrent to any attack on your window. With the window in use the arm of the window lock is moved out of the way and isolated until required.
---
Security Warning Speakers – Great for your Business
---
FOR A FREE DEMONSTRATION – BOOK IN WITH RAAJ CCTV
BE ALERTED PIR Sensor Activated Intruder Audio Alarm Alert System. Loudspeaker unit that will play back messages when it receives an alarm output.
---
---
WELCOME: Use the VoiceOff to promote your business, sound promotional messages when a customer enters an area of the store. "Welcome to Groves Garden Centre…"
INFORM: Use with a PIR at a construction site to inform staff about risks in the area where health & safety is paramount. "hard hats must be worn in this area."
DETER: Use with a PIR to trigger a pre-recorded sound file of a police siren to scare off intruders. Great in areas that are prone to vandalism.
WARN: Use with a PIR or break beam to trigger a warning message when an intruder is detected. You may record your own messages! "Warning, intruder detected…"
MUSIC: Alternatively you could use it as a media player for music for indoor or outdoor use. All sound files are stored on an removable SD card.
Up to 10 alarm inputs
Powerful 10W output
Sounds stored on SD card
Download sounds or record your own
Automatically triggered by alarm inputs
Use as a talk-back amp with DVRs
Talk live with a microphone
Stores 9999 pre-recorded sounds
MP3 compatible
---
---
---
Terms & Conditions apply*