---
Closed Circuit Television For Homes
Protect Your property, protect your Loved Ones
---
Dark evenings are round the corner, its a good time to make sure your home security is ready for the Winter.
You have the right to protect your property, and CCTV is just one of the possible security measures you can take. In fact, it's becoming increasingly common to find security cameras on most residential properties these days.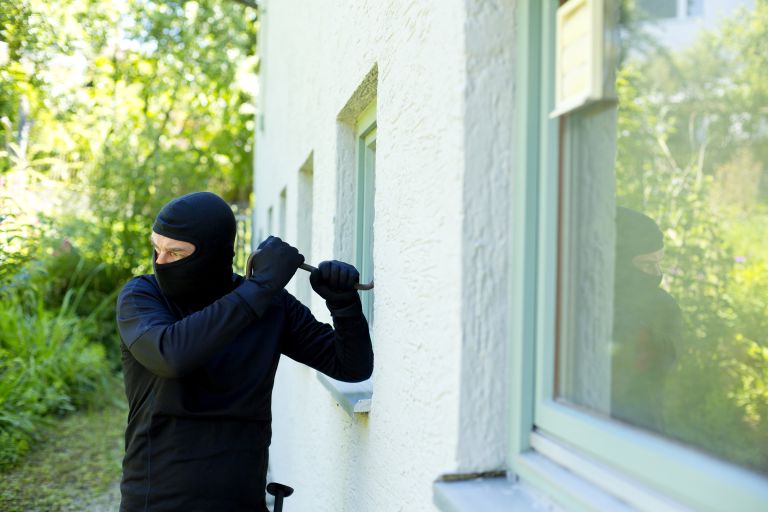 Former burglars say barking dogs and CCTV are best deterrents. Burglars are most likely to be put off breaking into homes by CCTV cameras and barking dogs, according to a panel of former criminals.
---
Burglaries 'spike by one third after clocks go back', figures claim.
Over recent years we have seen a huge increase from homeowners interested in CCTV systems for their homes.
A critical aspect of owning a professional security system is staying informed with what's happening underneath your cameras at all times. Make all your worries vanish when leaving your home or business, because you will always know what's going on even when you are thousand miles away.
We will mark out specific areas that enable motion detection. You will receive alerts once the surveillance system was triggered.
---
---
---
TAKE BACK CONTROL
Concerned about your home security come Autumn?
Boost it where it counts. Don't be in the dark – beat the burglars this Autumn
Key points
Neighbourhood Watch schemes community groups that aim to reduce crime
Some insurers offer discounts if you join one
If there's no scheme in your area, you can set one up
---
Take back control of your home and don't hide behind those curtains, safely view your home from the palm of your hand and call for help without being seen!
---
"Nobody should have to go through the trauma of having their property burgled.
"Whilst in a lot of cases it is simply bad luck, there are things that home owners can do to deter thieves such as installing CCTV cameras, and having a professional burglar alarm fitted to make burglars think twice."
SMART MOTION DETECTION
---
Line Crossing Detection
---
---
Not only can CCTV help to reduce the likelihood of a break-in occurring, it can also serve to identify individuals should a crime take place
Home Security Surveillance
---
---
Home CCTV and all you need to know
Alerting you – CCTV systems are now able to offer an alert if an unusual movement is detected. Some higher spec systems are used in the care of elderly relatives in their family home or care homes. An alert will be received if no normal movement has been detected in a given time frame, for example if the relative has had a fall therefore needing assistance.
Images and Storage – These images can provide visible evidence of wrongdoing that can easily be stored on your phones as well as your DVR and passed to officials, such as the Police.
Mobile CCTV –Remote access – Some CCTV systems allow you to dial in securely over the web example if you are away on holiday if you log in you can watch your home.
Quality of image – Gone are the days where images were fuzzy and ghosting appeared when watching footage back. Even if you require one camera or a more complex CCTV set up, you can expect the best from Raaj CCTV
Camera sizes – these have got smaller as the technology has become more sophisticated. This means they are more discreet than older models, yet highly effective at capturing high quality images.
We are able to cater for everyone's needs and budget
---
Buying CCTV is by no means easy, there are so many different products out there, its enough to confuse the best of us! Surveillance system offers a completely affordable security solution for your home and business. Cameras can be installed anywhere in or around your house.
---
Systems start from crystal clear 1080p and if your budget permits you can go up to 4K quality. HD footage will provide on your devices from day to night. Rest assured knowing you have chosen the correct people to choose and install your system.
CCTV is no longer just for the rich & famous or for businesses, our prices are affordable and personalised to your requirements and budget!
Contact us and we will ensure you get the correct system for your needs, budget and premises.
With all the break-ins and repair costs and insurance premiums rising, you could in the long run make savings with having the right CCTV system. If you have already bought, or plan to buy CCTV, and need us to install.
---
PET CCTV
Monitoring & Surveillance
With CCTV becoming more so affordable, the number of uses for them have increased to keeping an eye on your fur babies.
Going to work or having to leave them for any amount of time can be traumatic for you and your pets, with CCTV you can log in and view them on your phones immediately.
For safety reasons Your pet could need assistance and you can deal with this instantly. The camera doubles up as so you can keep an eye on your property too from the inside.
Ever wondered what your pets get up to when you are out, well you can watch them now with a correctly placed camera in the main rooms that you have allowed them to roam in.
Curiosity, find out what your beloved pets do all day whilst you are busy at work.
Lastly that Peace of Mind for you. Leaving your pet at home all day is a hard one and especially when you give you those puppy eyes. Having a pet camera alleviates that stress and allows you to check on them whenever you want.
---
We will Make the Whole Installation Process as Simple as Possible
---
CHILDMINDER CCTV
We have had many requests regarding having CCTV to view a child minder or an Au pair. For that peace of mind you can either have a camera that is discreet or visible to keep an eye on your child.
Having CCTV will keep the unprofessional minders at bay as they wont want watching. Having CCTV will enable that mutual respect between you both and an expectation met.
You may have separation anxiety, especially when returning to work. Cameras will allow you to keep an eye on how they are doing.
---
Compare our Day and Night Vision images – Actual Customers Footage
---
---
Our CCTV engineer will install your CCTV system and show you how to use your system effectively, efficiently and with confidence. As part of your install only package, you will receive:
Site survey before installation to ensure that all of your CCTV cameras are placed in the best place for the safety of your home/business, this is a must to give you an accurate price.
The full routing of cables from cameras to their power points and then back to the DVR (if using a wired system).
Connecting the DVR to your WiFi/internet network
Our personal touch is the time and after care we provide. It is quality not quantity for us.
An in-depth demonstration of how the system works.
---
Once you have had your quote, we book you in for an install
Customers have said they feel less anxiety with CCTV
CCTV in the palm of your hands, keep an eye on your home when away!
Our installations consist of a site survey and we will talk about where the cameras will be best placed. Professional routing of cables to the DVR and what your preferences would be, as no one wants their home look like spaghetti junction outside.
After the Survey and once you are happy to continue, we will book you in and Installation of the CCTV is next!
---
A very reliable business
"After waiting 8 weeks for another installer who kept promising to come and survey we contacted Raaj who came 2 days later as promised. Raaj and Taz were very knowledgeable and professional. He told me which alarm to order myself and he would provide the cctv system. Once the alarm was delivered he came the next day (as promised) to install. The install took 2 days and Raaj explained things as he went along and left everything tidy. As we are an older couple he was quite willing to go over things a second time to make sure we understood fully. I would not hesitate to recommend".
---
We show you how to use the system and how to do the basic rewind, forward and copying of footage for the police. Don't worry if you don't get it straight away we are hear for you if you need assistance.
---
DAY-TIME VISION
FOOTAGE FROM 1080P – 4K QUALITY
---
NIGHT VISION
AT NIGHT WHEN FOOTAGE IS IMPORTANT
---
---
SMART LIVING SYSTEMS
We install Yale Wireless Smart Alarms
---
Smart Alarms allow you to have an image of the person making entry and send the picture straight to your phone via the app.
Pet friendly sensors and extra sensors can be added to the basic package.
---
ALARMS
SMART LIVING ALARMS WITH NO WIRES
---
Differences in Camera Resolutions | IP CCTV Forum for IP Video, network cameras & CCTV software
One of the most important and desired aspects of a camera is the resolution it can offer. A camera's resolution is vital for providing usable images capable of identifying people and number plates. A long-standing advantage of using an IP camera over an analogue camera has always been the ability to provide a much higher resolution than a typical analogue camera, although the gap is now being closed by HD analogue solutions.
For the most part, a higher resolution is always preferable. There are a few caveats however, as a higher resolution video stream will require greater storage and bandwidth headroom for example, and typically low-light performance will begin to suffer. However, the quality of images will dramatically improve as you increase the resolution; a face or number plate will contain a greater number of pixels-per-foot, allowing finer details to be picked out and recognised.
Below is a list of common IP camera resolutions and their respective pixel Width x Height measurements based on a Hikvision camera, You may be familiar with certain resolutions when you consider your TV or PC monitors.
1MP = 1280 x 720 (AKA 720)
1.3MP = 1280 x 1024
2MP = 1920 x 1080 (AKA 1080)
3MP = 2048 x 1536
4MP = 2688 x 1520
6MP = 3072 x 2048
8MP = 3840 x 2160 (AKA 4K / UHD)
Important information
---
*We never store or keep any footage, footage is with customers and customers only. *We never store passwords or logins and customers are advised to change passwords as and when able.
*Our CCTV signage on properties are for advertising purposes/GDPR regulations only and not to be used to contact for footage retrieval. Customer has the only access.
---
---