REMOTE ACCESS
---
Going on holiday is great, what is not great is not being able to keep an eye on your property or loved ones when away.
When you need a break and NOT a break-in!!
Control your CCTV system on your Mobile phones with our FREE apps
Mobile CCTV allows you to keep an eye on your home without venturing outside or moving off the sofa when you have your handful.
Contact us for further info and book you in for a FREE No Obligation Site Survey!
---
FREE Mobile CCTV with any fresh installs – Worth £65*
Over the next few months is when we need to keep our properties secure, with the dark nights coming in.
---
---
Compare our Night Vision images Customers own CCTV with permission
---
Images are from the entry level system we recommend.
This system does everything an expensive system can do – allows you to view footage on your phone (see below)
– Take a look at our feedback
---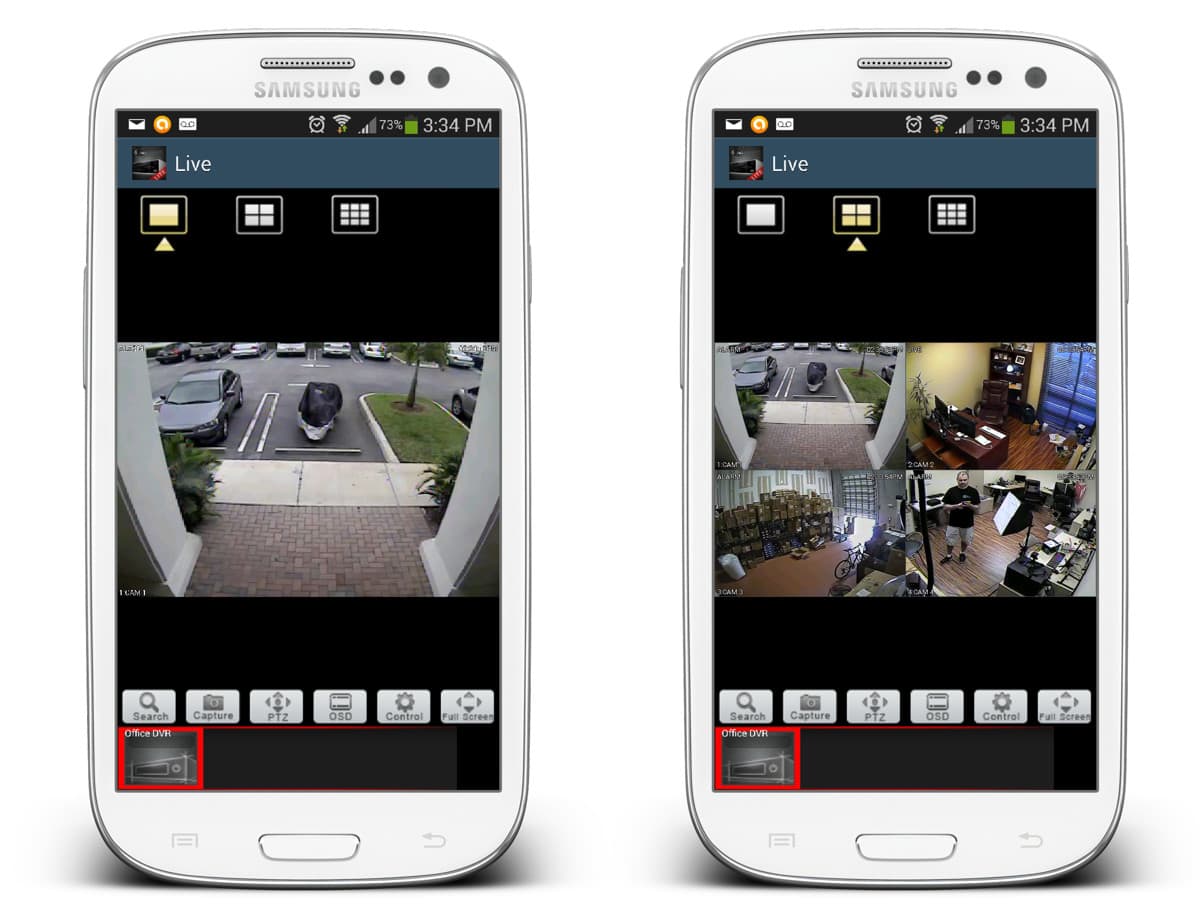 What you will need to enable Mobile CCTV
---
A compatible CCTV system that We install that covers all of your needs and requirements
A compatible mobile phone, Smartphone, Android phone, tablet and phablet
A broadband internet connection and router
App that will be downloaded on to your phone (must know passwords for app download
An experienced CCTV Engineer to set up your DVR and broadband router- that is us!
DVR will need to be placed next to your broadband router to be free, otherwise you'll need a device which will be the only cost*
---
---
Connect with us on Social Media Sites.
Watch us interact with other groups offering our professional opinions to support communities, by adding us as a friend you will be able to connect with our customers and keep updated with how we support the communities and how we are supported by recommending us to family and friends.
---
Mobile CCTV Viewing Problems (Smartphone, Tablet, Laptop)
---
Q- I can not view CCTV when I'm away from home?
A- You will need WIFI connection for this, so make sure you are able to use WiFi source nearby.
Q- I have bought a new phone and need to view CCTV again?
A-Your router no longer has the settings that allow your mobile device to connect to it over the internet. We have to initiate this again and a cost of £15 will be made.
Q-We are no longer receiving notifications when triggers are triggered?
A- This could be two things, firstly you may have set them yourselves after we have left and not done this correctly. Secondly the manufacturer is updating the APP/software and this is out of hands. This is not covered under the warranties of labour or parts.
Important note: Your router is not managed or supplied by Raaj CCTV. Purchasing a new phone will mean your phone does not support your CCTV anymore. Therefore the change that has happened on your router or change of router/phone, is not covered by your warranty and will need linking again. If you have changed passwords, these will be needed at this point as we do not hold any data. If you have forgotten this info, then the job will be a harder one but we can sort this, a fee will be charged as MAIN suppliers/tech services have to be involved.
---